We have a number of ways in which you can get technical support for your MG.
Technical Coordinator & Team
Dave Braun is the Technical Coordinator for NAMGBR but he is not alone, in that he has a team of co-coordinators working with him so that depending on the nature/area of technical help needed the right resources can be called upon. Dave's co-coordinators are:
John Mangles (The 'MG Doc')
Pete Cosmides formerly of the Motorcar Garage
Jeff Schlemmer of Advanced Distributors
Glen Lenhard of Glenn's MG Repair
Dan Craig of Mother's Automotive Services
Kelvin Dodd of Moss Motors
Paul Dierschow of Sports Car Craftsmen
Bill Hiland of On the Road Again Classics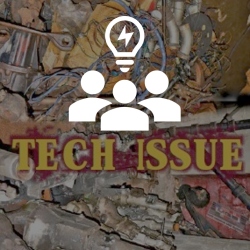 To initiate a support request contact Dave using his NAMGBR e-mail address technical@namgbr.net. Due to spam issues you may need to respond to a verification step that you will receive as a response email. Just follow the instructions to click the link to prove you're human!
Registrars
Don't forget that our various registrars have unique insight to the makes as models they support in their registers. Please use the main list of registers to check and consider making contact with the relevant registrar using the contact information provided there.
Facebook Discussion Group
Some members of the Technical Coordinator team participate in the Facebook Discussion Group we manage and you can also ask/post questions over there. Providing details, pictures and even videos may help participants assist you in whatever the issue or technical advice you may need